You can share your form via a landing page link, email/SMS, website embed, or QR code.
To share your form:
Navigate the the Forms page
Locate the form you wish to share and click "Share"

Or, if you are already editing the form, click "Share" in the left sidebar: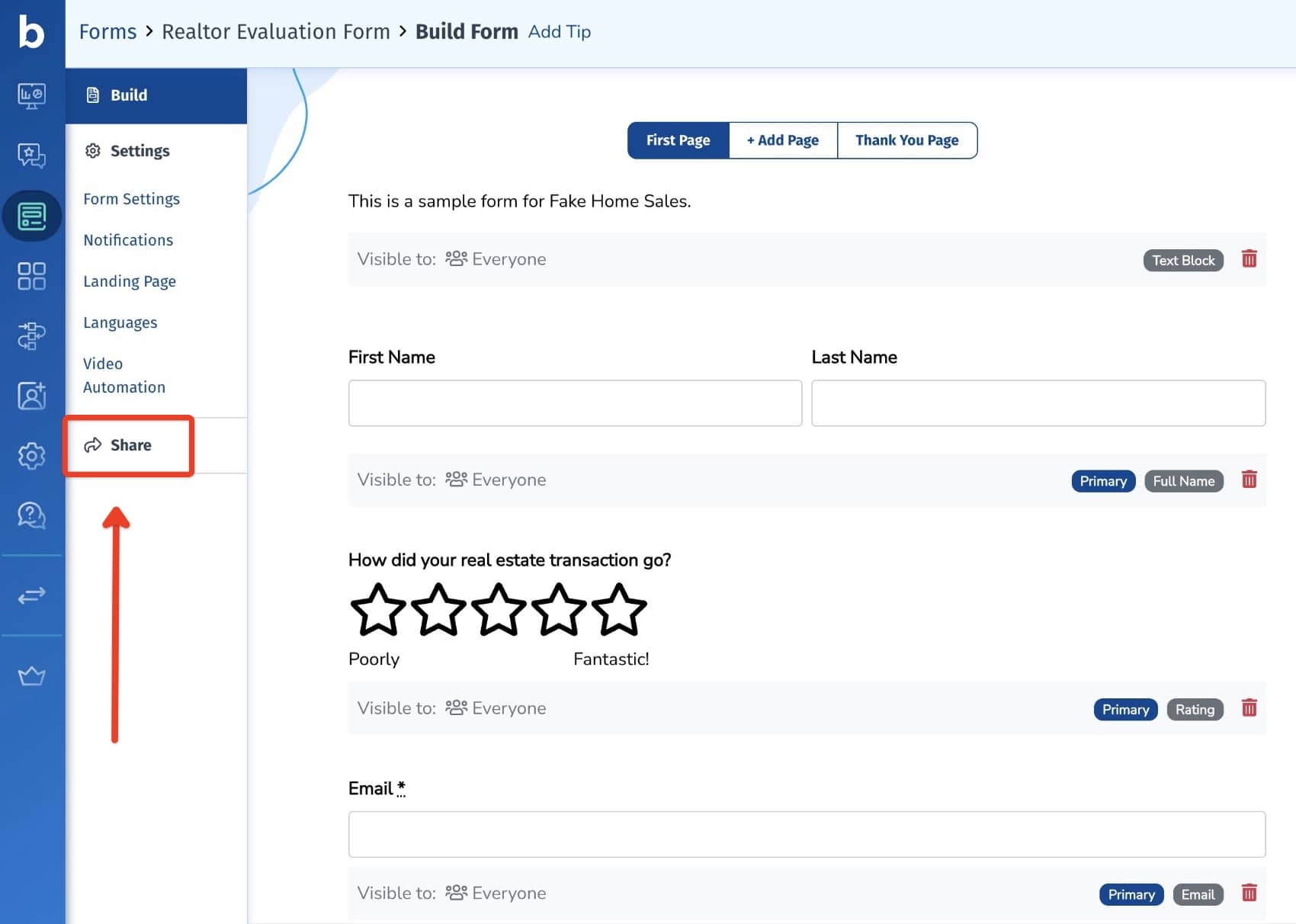 You can share your form in several different ways.
Landing Page
A shareable link you can send to your audience. This is a great option if you want to start collecting feedback right away or don't have a website.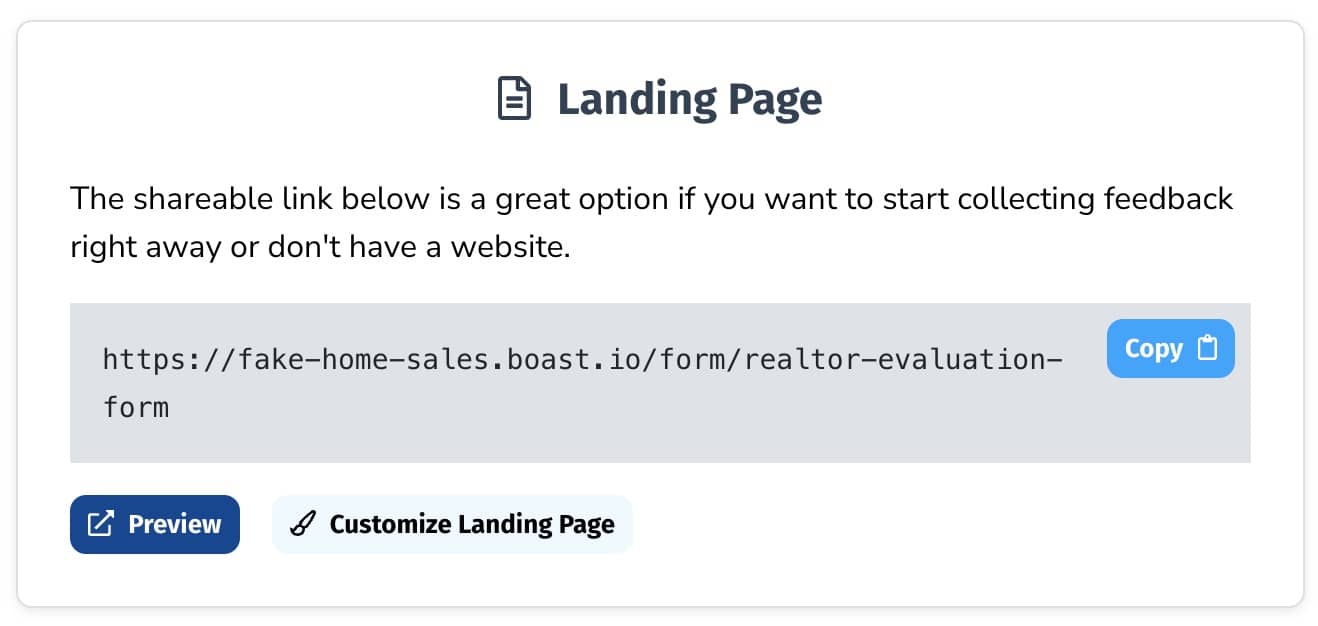 To customize your landing page, click the "Customize Landing Page" button, or go to the form Settings > Landing Page.
Send Requests Through Boast
Boast can send emails or SMS (text messages) to your contacts asking them to provide feedback using your form. This is a great option to get started quickly, especially if you don't have an existing marketing platform.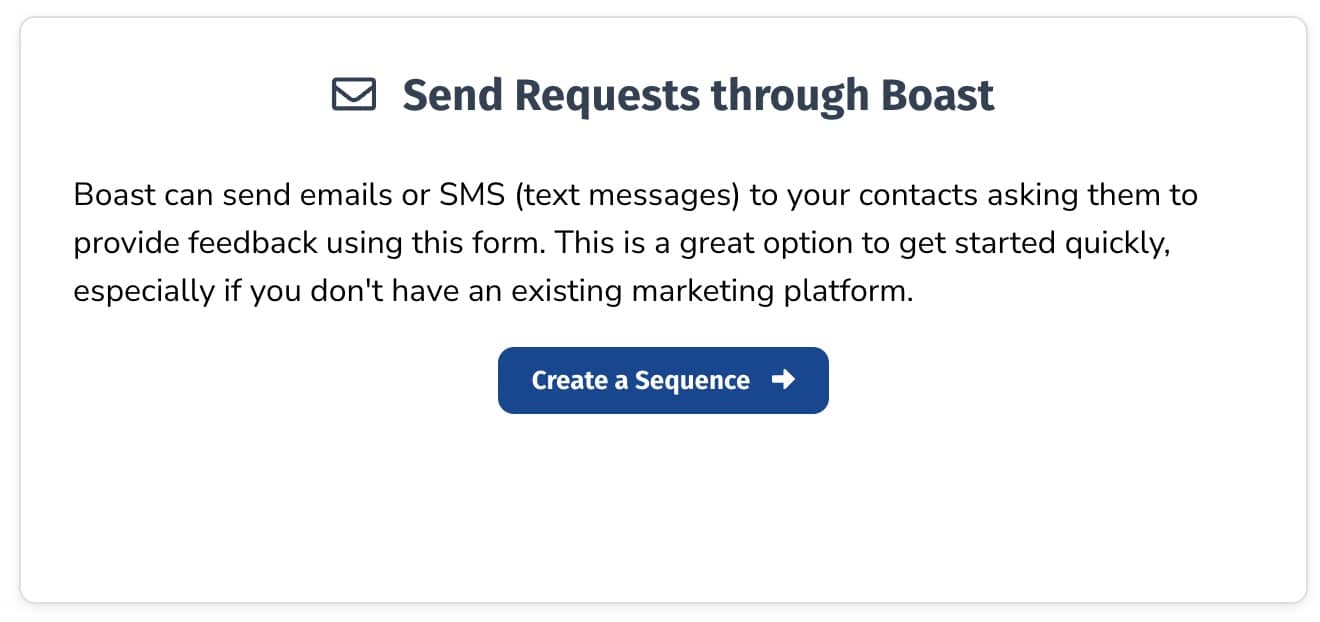 Embed On Your Website
Embed your form on your website to use your existing branding and website styles. You can also build more advanced layouts using this option with WordPress, Wix, Squarespace, etc.
We recommend using the JavaScript embed, but if your website does not support JavaScript, you may need to use the iFrame embed.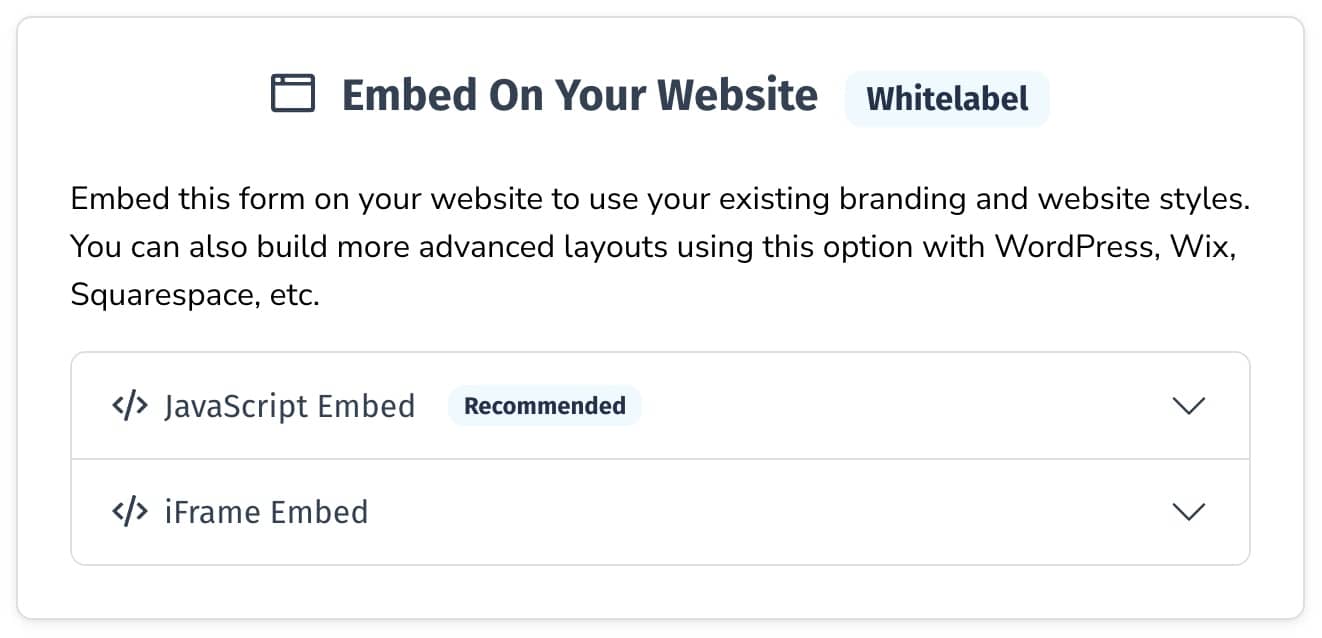 QR Code
Download a QR code to use on your presentation slides, printouts, mailers, or other marketing materials. Your customers can scan the code with their mobile phone and be taken directly to your collection form.