Sequences give you the ability to send one or more automated messages to a contact.
When you create a collection form you always have the ability to embed that form on your own website or send out a link directly to the form landing page to collect a response.
Boast also includes sequences. Sequences give you the ability to send one or more automated messages to a contact. A message can be sent immediately or sent out in a sequence separated by a couple of days.
From your account, go to Sequences and click Add New Sequence.

Messages
Add a message or messages to request a response or review. Include a link to your form's landing page in that message.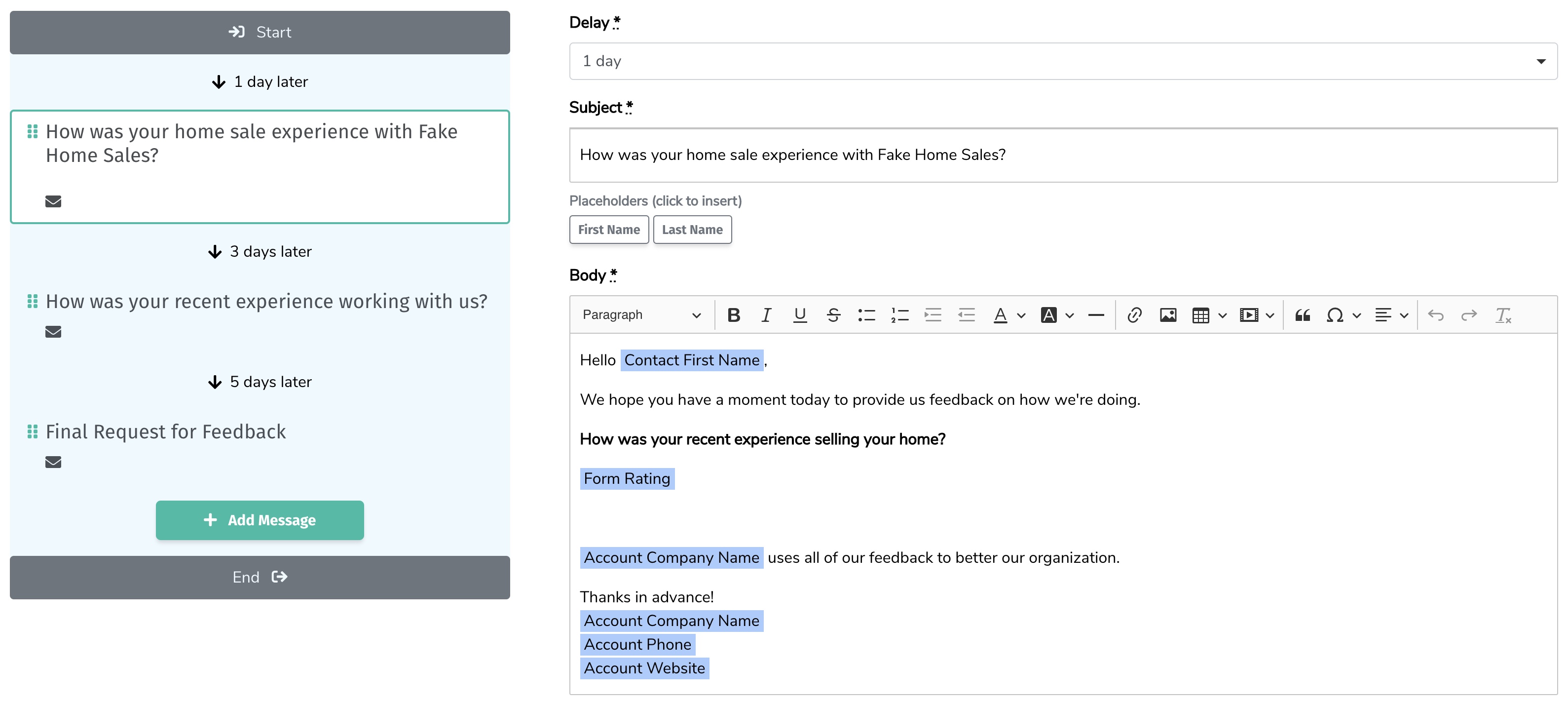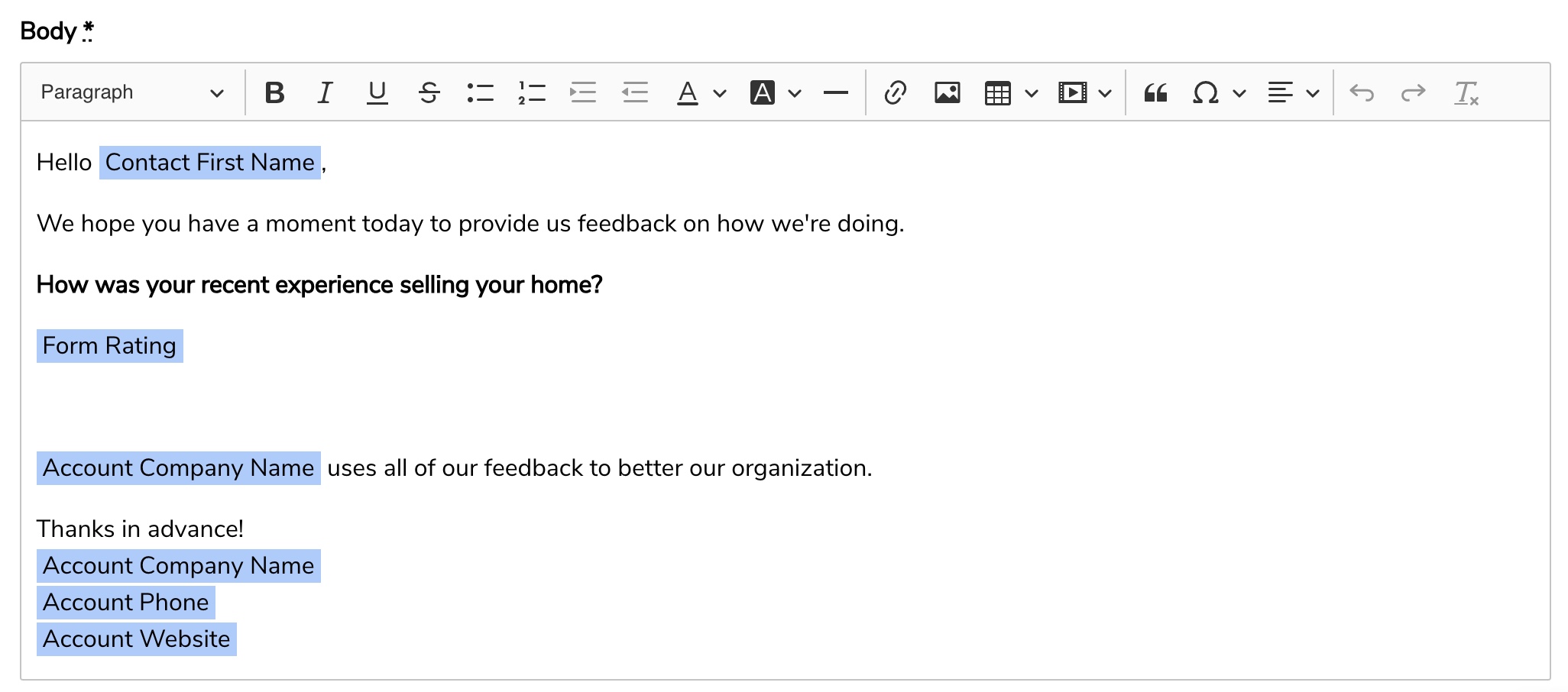 Settings
Under Settings, give your sequence a name, select the form you would like to use, and choose if contacts should only be enrolled once or if they may be enrolled multiple times.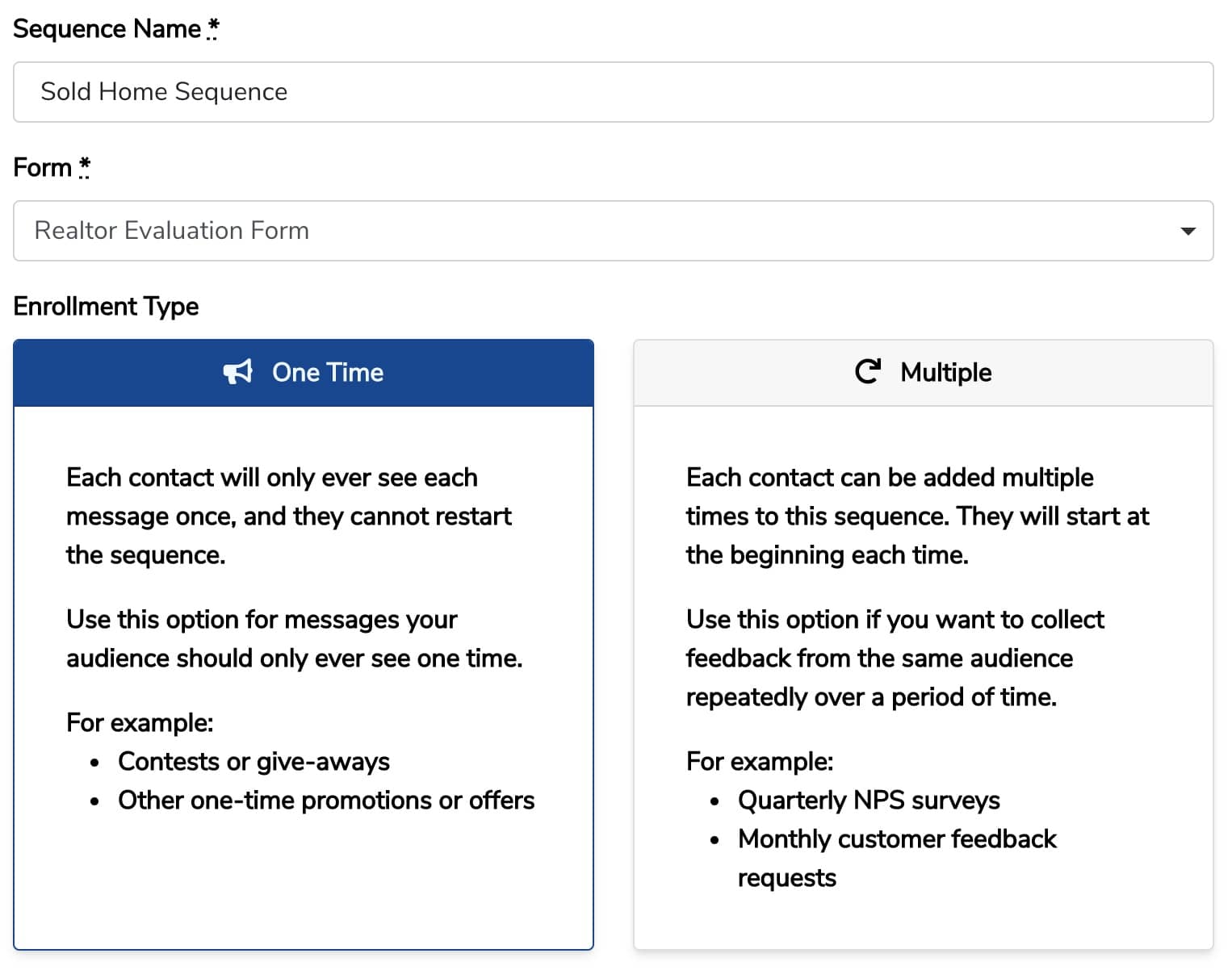 Settings > Triggers allows you to automatically trigger contact enrollment on a certain time interval (for sequences that allow multiple enrollment) or after submitting a form.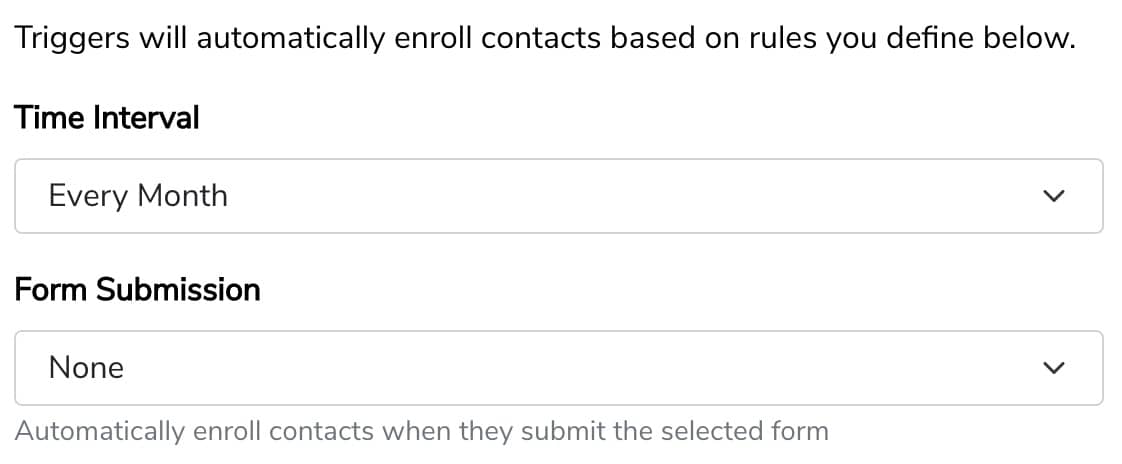 Settings > Delivery allows you to limit the days and times that your messages can be delivered.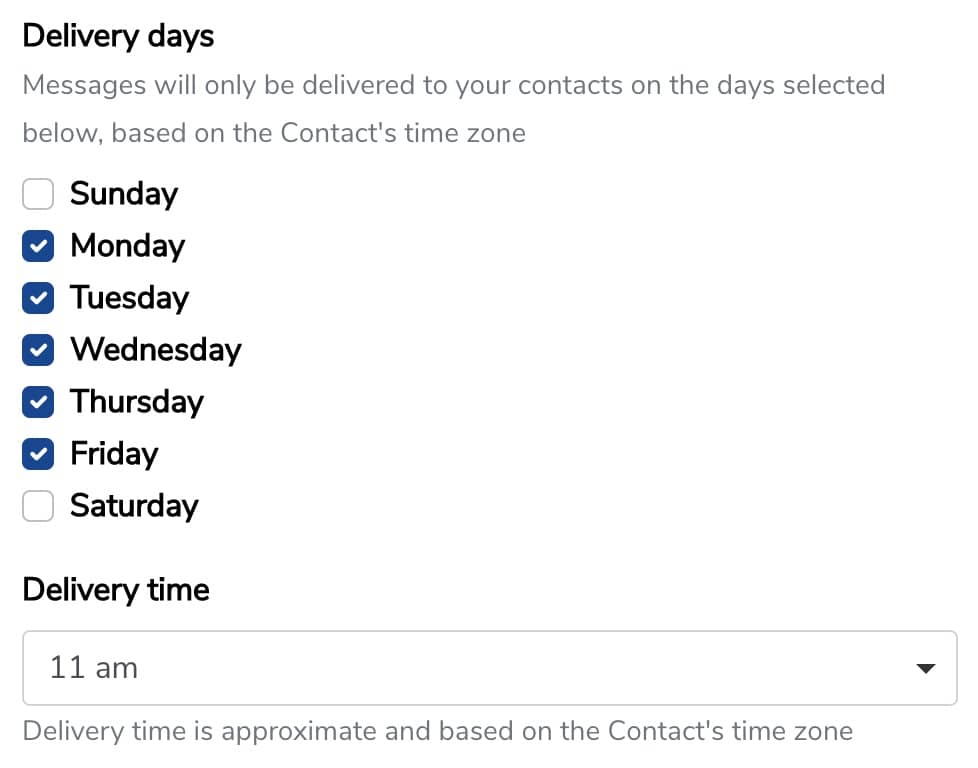 Enrollment
In the Enrollment tab, you can enroll contacts by adding in their name and email.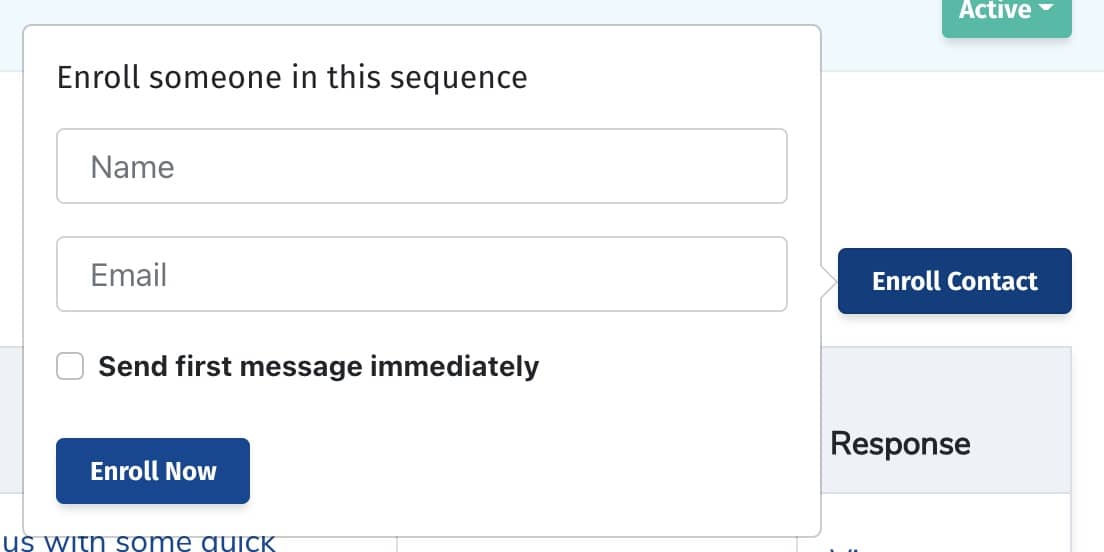 You can also enroll contacts from your contacts list. Select contacts by clicking the checkbox next to their name on the Contact page. Click the Bulk Update button, select Enroll in Sequences, and select the correct sequence.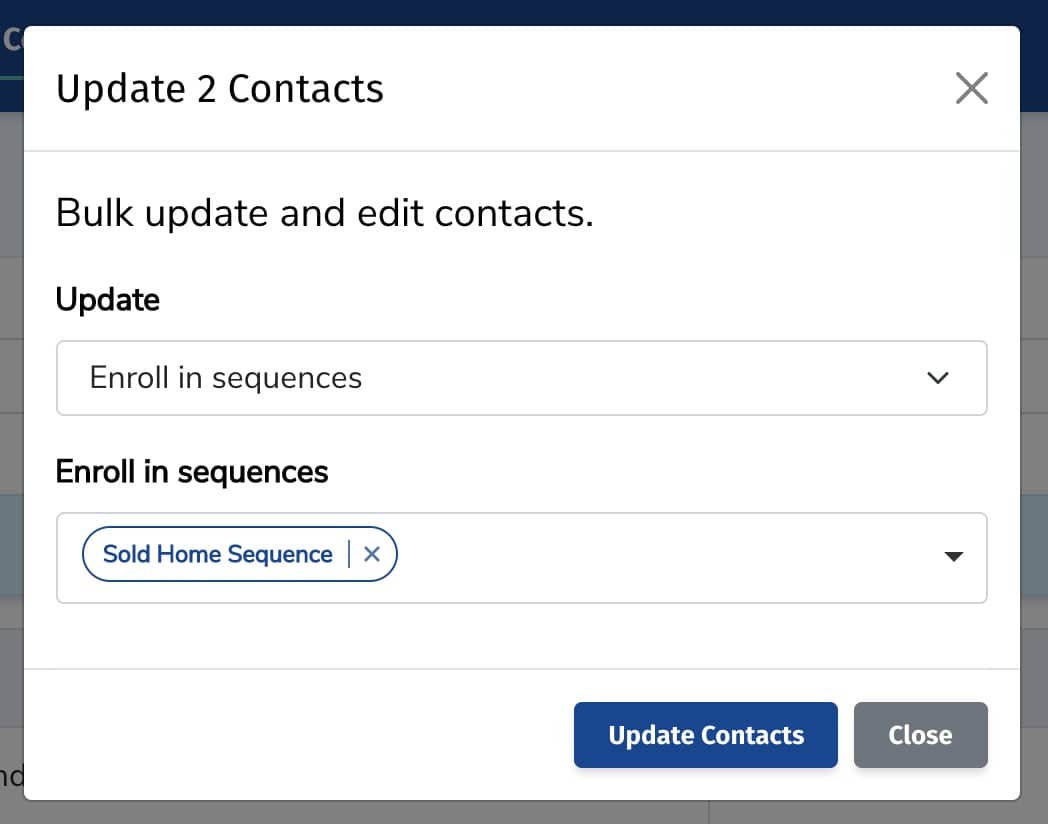 The sequence will then run and send out your messages.
You can make a sequence that is a single one-off request. Or, use a series of messages to ask for other types of reviews such as Google, Facebook, or Yelp reviews. You can even use the sequences to automatically re-enroll a contact every couple of months to automate the sending of NPS and other surveys.