After your customer submits a form, it's helpful to let them know that you've received it, or, if you are running a contest or giveaway, give them a way to redeem their prize. Here's how:
Create a new form, or edit an existing one.
Under Design, select the "Thank You Page" tab.
Here, you can decide to display a thank you message, or redirect to another page. You can also customize thank you messages based on the rating your customer gives.
Display a Message
Drag and drop a Text Block field from the right.

Update the text block content to be whatever you'd like.
Redirect to a Different Web Page:
Drag and drop the Redirect field from the right.

In the Redirect to URL field, paste in the URL you would like to redirect to.
Have a Different Message/Redirect Based on Customer Rating
If your customer gives you five stars (they're a promoter), you might want to include an additional request for a Google Review. Simply drop in the link to your Google Business page and add a message like, "We're so glad you had a great experience! Would you mind sharing your thoughts on our Google page?"
If your customer gives you one or two stars (they're a detractor), consider a different message like, "We're sorry you didn't have a good experience. We appreciate you letting us know, so we can fix the problems you encountered." If you have a discount, free service or another way to possibly change their mind or ease their complaint, offer this as well.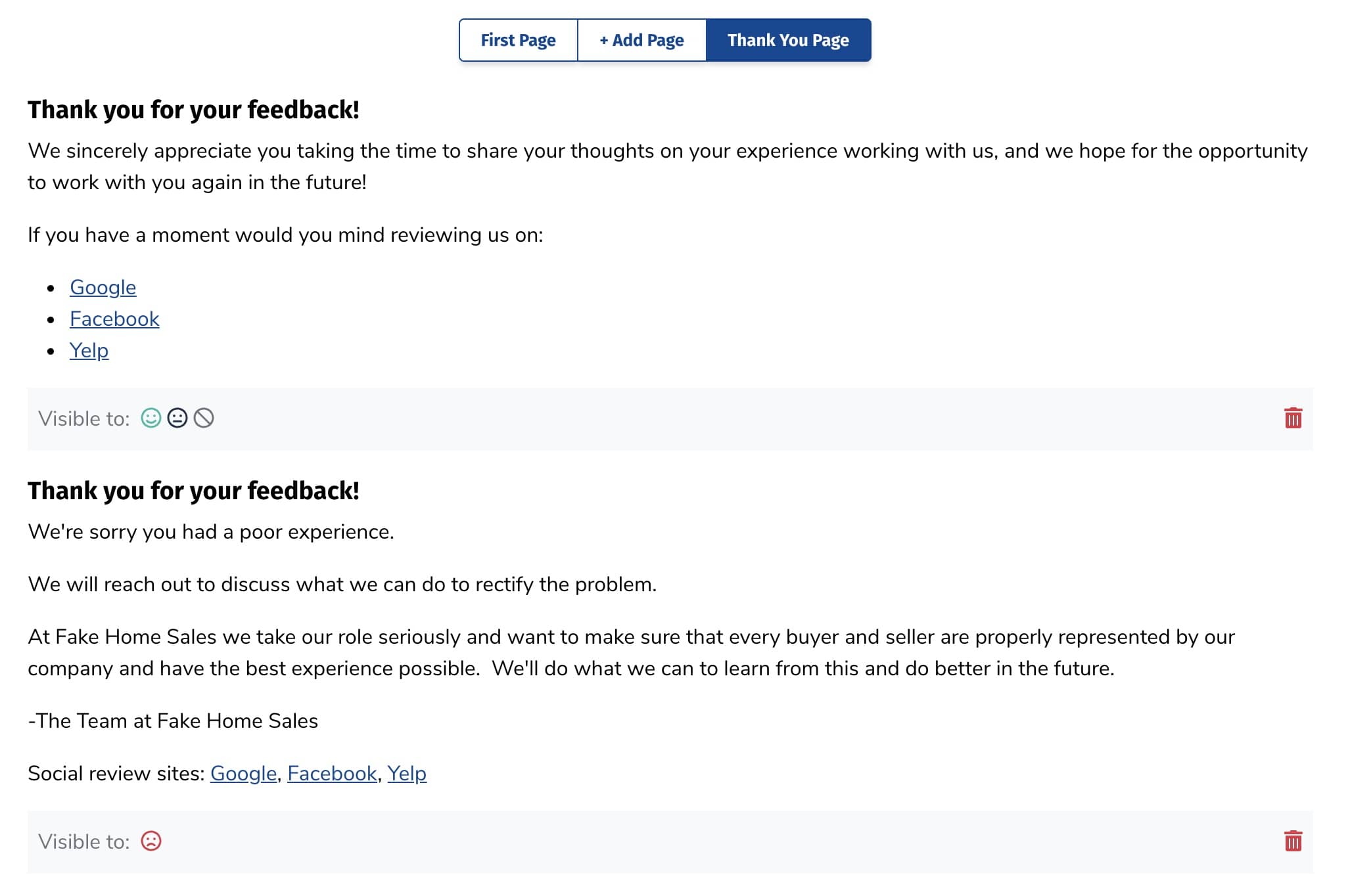 To make a field visible to only certain customers depending on what they rated you, edit the message or redirect by clicking on it. In the Field Settings, under Field Visibility, select By Sentiment. You can then choose to only show the field to those who fall into each category.